Hand colored leaf arrangements: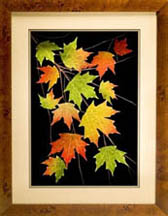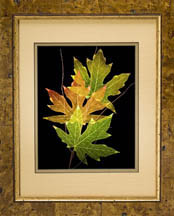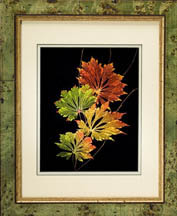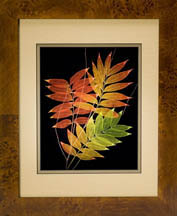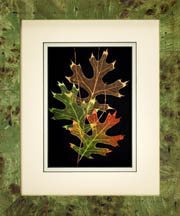 These arrangements are made by combining the colored leaves with twigs. Each piece is attached to a black matboard background using a glue stick. The matboard has been precut to fit in a picture frame. It's assembled with optional additional mats and the glass and frame.
The following leaves have all been created
using the process developed by Booker Morey: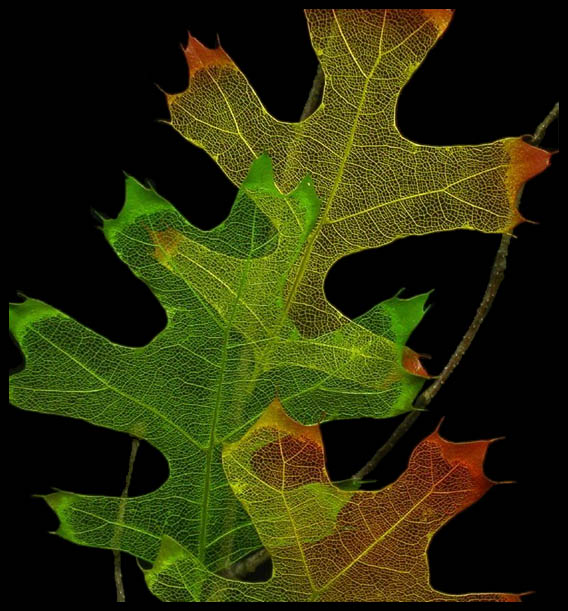 Scarlet Oak
This close-up of Scarlet Oak leaves shows the intricate web pattern that's left after "skeletonization". These leaves have been hand colored with watercolor paint. Other kinds of colorant like food coloring, colored ink or wood stains can be used. If you save all your less-than-sucessful leaves you can experiment with different colorants and methods of application.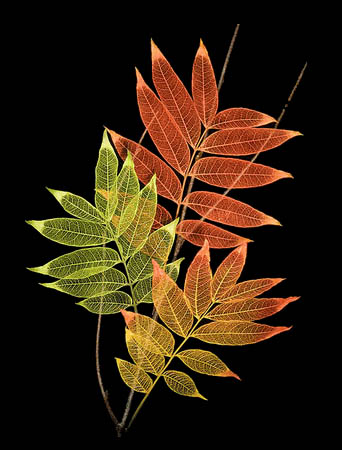 Sumac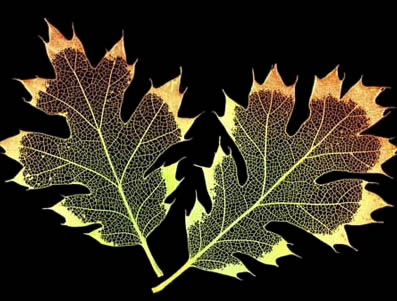 Black Oak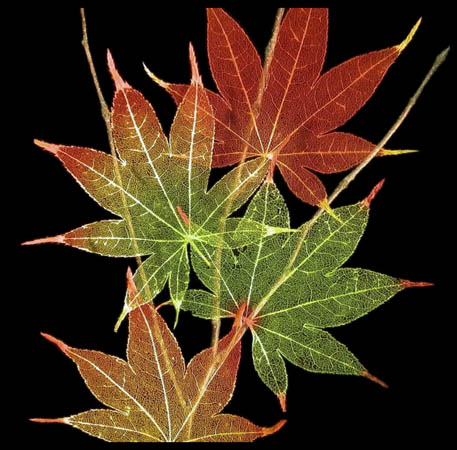 Japanese Maple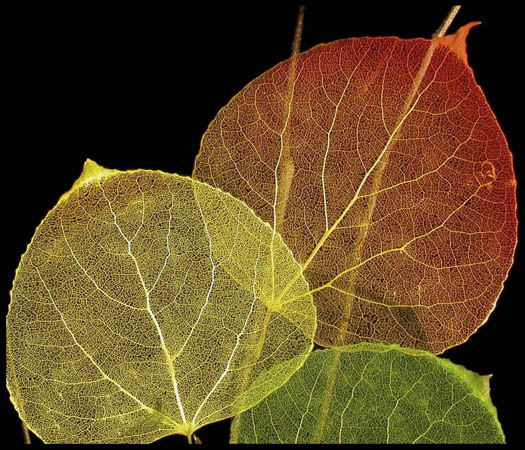 Aspen
Aspen leaves have a great web pattern that works well in this whole process. These type of leaves are most commonly used in the "electroplating" process. Smaller versions of these leaves are used to make jewelry such as necklaces, brooches and earrings.